*BRIGHTS NEW ARRIVALS 2021!
Showing 29–56 of 146 results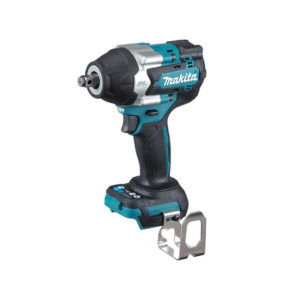 R

5,999.00
Powerful but very compact battery impact wrench. Ideal for a variety of assembly work.The auto stop mode with 3 reaction times automatically stops the machine as soon as the bolt or nut has been sufficiently tightened or loosened.Excellent controllable impact force thanks to the four-stage electronic speed selection.Hardened steel percussion in a fully plastic-coated metal housing.Vario switch with an additional mode for faster switching to the maximum speed.Ergonomic, tapering handle with comfortable soft-grip cover.XPT (eXtreme Protection Technology): various construction details guarantee the best dust and water resistance on the market.Integrated LED lighting for more comfortable working in dimly lit places.Indication of the remaining battery capacity by means of a light signal.Comes without batteries or a charger. This way you can expand your Makita machine park in a price-conscious manner.
Add to cart