P.V.A & GENERAL EXTERIOR PAINT
Showing 1–28 of 74 results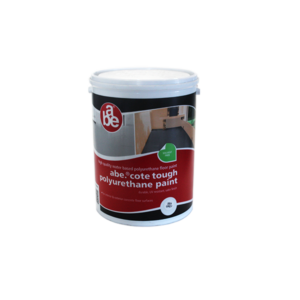 R

759.95
abe.®cote tough polyurethane paint is a durable, hardwearing and fashionable coating, for domestic concrete surfaces such as floors, patios and garages including light industrial applications. NOTE: Not to be used in areas where rising dampness has not been prevented since this will result in coating delamination.
Environmentally and user friendly (solvent free).
Easy to use, water based satin finish
Easy cleaning - good stain resistance to coffee, shoe polish and mustard.
Single component – easy, no-mix formula.
Excellent scratch, scuff and wear resistance.
Chemical and stain resistant.
Resists hot tyre pick-up.
UV and weather resistant – colorfast and non-yellowing.
Select options