HOW CONTRACTORS BUILD TRUST WITH CUSTOMERS
Trust is a key component in any business transaction. The trust between tradesmen or contractors and their clients is often non-existent from the get go, due to the tarnished reputation associated with these key service providers.
BRIGHTS Hardware has dedicated itself to assisting contractors by providing them with informative content which will assist them in building better client relations, which in turn result in word of mouth referrals, the most effective form of marketing.
Online presence
The most cost-effective method to advertise your services is by creating a Facebook page. Traditional advertising, such as placing an ad in the newspaper or distribution of flyers, can be a costly exercise, and do not allow you to measure your return on investment. Social media platforms offer you the opportunity to reach a broader audience and to gain referrals from your customers by asking them to rate your business upon completion of the project.
Your Facebook page should include:
Your contact information
A portfolio of your work (A gallery of images, e.g. before and after.)
Testimonials from happy customers.
Ask your customers to provide you with a testimonial upon completing a project, recommend that they include the scope of the project, services performed and level of satisfaction. Potential customers' decision to hire you are influenced by your customer reviews. Ensure that you provide excellent customer service to get a great review.
It is essential that you update your Facebook page regularly with relevant, informative content that potential customers would find interesting. This can range from images and offers, to tips on why the general maintenance of your home is important.
Do not take on more than you can handle
The idea of increasing your monthly turnover may be the sole objective. However, that is only one component of the bigger picture. Taking on more work than you can handle is inclined to lead to failure. If not on one site, then the other.
As much as money talks, your ability to successfully complete the project to the customers' satisfaction will certainly lead to referrals, which will allow you to make up for the missed opportunity. If you're thinking long term, this approach speaks volumes.
"Quality not quantity" is how the best brands establish themselves in the market.
Time will tell
Excellent time management skills are essential in this industry. First impressions are formed by your ability to be punctual and reliable. Time is of the essence in a service-based industry. Time is also money, so ensure that you arrive early, complete project phases in the stipulated timeframe and meet the deadline.
Communication is key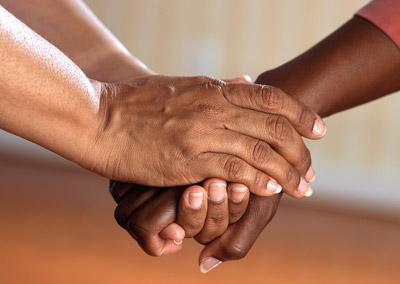 Keeping the client informed about the progress of the project on a regular basis, is necessary to avoid any misunderstandings that may arise closer to the completion of the project. Taking this approach and being transparent is one of the most effective ways of gaining the client's trust.
Communicate any unexpected delays and regularly evaluate their level of satisfaction of the project to date.
Finding a trustworthy contractor is much like finding a unicorn. If you are able to establish yourself as one, you will soon be a hot commodity.
Building and maintaining trust is crucial. Think long term and not just for the here and now. These simple tips can assist you in building a better business model and better the growth of your business.
If you thought that this was informative, please share it on social media.
#BuildingBetterBrands #BRIGHTSHardware