Drills without frills
Like cars, bicycles and blenders, cordless tools come in a variety of shapes, sizes and types. You'll find the same amount of competition between brands and each brand will have its own edge over the others, whether it's price or power.
BRIGHTS Hardware is a proud cordless power tool specialist and supplier, and we have a massive range of cordless power tools from various top brands.
The most popular type of cordless power tool is the cordless impact drill. Most models can drill, impact drill and drive, so they are used for a variety of applications. Let's look at the features and specs of a few we have on special at the moment (17 Nov-20 Dec 2020).
Bosch Brushless Cordless 18V Li-ion Impact Drill (with 2 x 2Ah batteries, charger and carry case) R3199 (Code: 75926)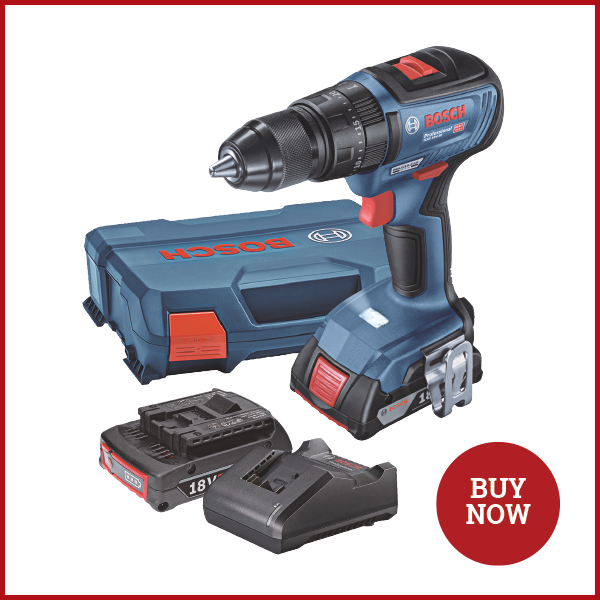 Bosch is one of the best-known power tool brands out there, and quality is certain with this impact drill.
Brushless motors offer more efficiency, meaning you have more run-time on the brushless units. Brushed motors tend to give a heat build-up which could result in overheating or motor being burnt out. With brushless motors you don't have that problem. Every charge on the batteries also last longer with brushless motors. Brushless units are also more compact.
It has 2 speeds, and an impact rate of 0-27000bpm, making wall drilling not only possible, but also easy. The maximum torque is 50Nm, and the chuck is keyless and metal, making it tough and durable, but also easy to use. This drill comes with 2 x 2Ah batteries and a charger, and is neatly stored in a plastic carry case for your convenience. The drill has a 1-year warranty. Keep in mind, the Bosch 18V batteries are interchangeable throughout the Bosch power tool range.
Interested? Buy it now here.
Makita Cordless 18V Li-ion Impact Drill Kit (with 2 x 3Ah Batteries, charger and carry case) R4899 (Code: 11064)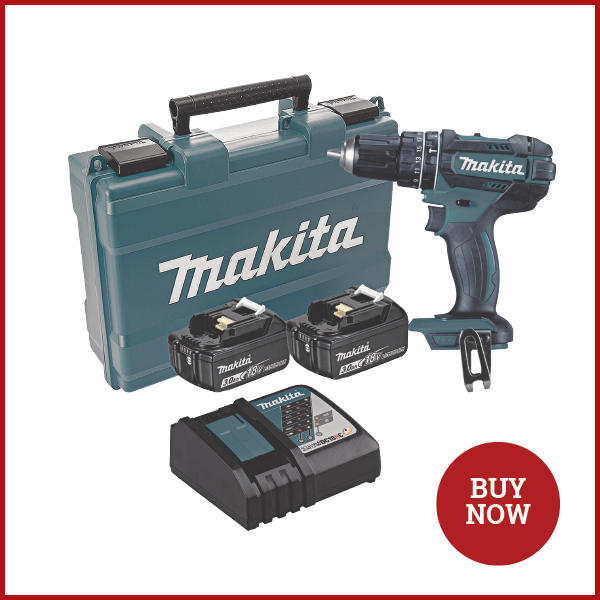 Makita has been making quality power tools for years, and is trusted by DIY enthusiasts and professionals.
This Impact drill also has 2 speeds, and 21 torque settings, with the highest being 62Nm. The highest impact rate it can achieve is 28500bpm, aiding in the toughest masonry drilling applications. It has a plastic keyless chuck that is easy to operate.
The intelligent charger supplied with the kit has a 22-minute intelligent charging time, shortening the waiting time when charging the 3Ah batteries. It also has a handy LED light so you can see what you're doing in darker spaces. The kit comes in a plastic carry case, and the drill has a 1-year warranty. Makita's 18V batteries are also interchangeable throughout the range.
Interested? Buy it now here.
Ryobi Cordless 18V Li-ion Impact Drill with Metal Chuck (supplied without battery, charger and carry case) R799 (Code: 8828)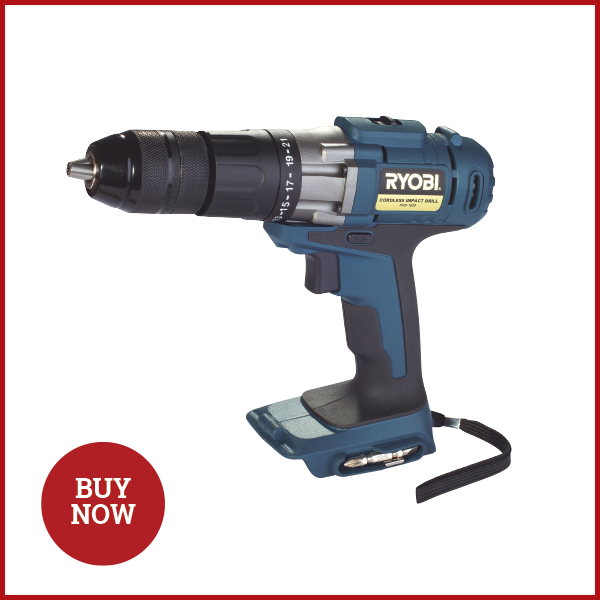 Ryobi is a trusted brand in South Africa and their products come with excellent warranties.
This specific drill comes in at a much lower price point, but is sold without the charger and batteries. You can buy the charger here and the batteries here.
This drill has 22 Torque settings with the highest being 40Nm. It also has 2 speeds, and a keyless metal chuck for durability and ease of use. A LED work light makes it easy to use in darker places, and with a 2-year warranty, it brings peace of mind.
Interested? Buy it now here.
DeWalt Cordless 18V Li-ion Impact Drill Kit (with 2 x 5 Ah batteries, charger and carry case included) R5499 (Code: 15487)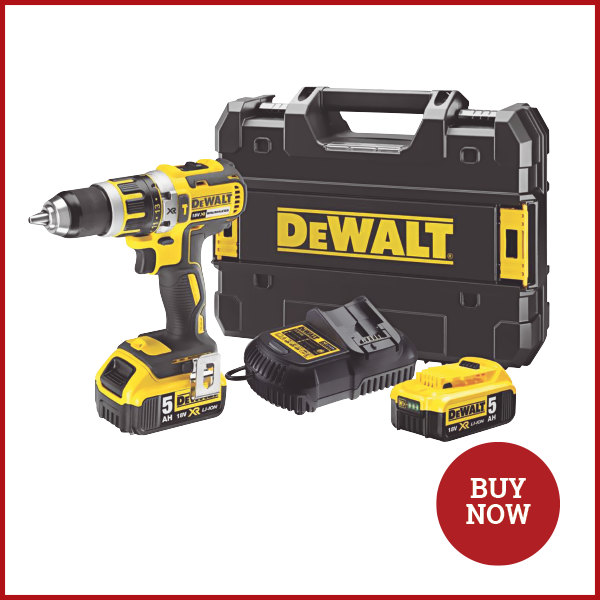 With bulldozer specs and an international fanbase, DeWalt plows into the mix with impressive numbers, but at a price.
This impact drill also sports a new brushless XR motor that has all the above mentioned benefits. It's got 2 speeds, a maximum impact rate of 34000bpm and a maximum torque of 70Nm. With those numbers, drilling into masonry and tightening and loosening bolts and screws is a breeze. It has an LED work light and comes in a plastic carry case. It also has the longest warranty of 3 years, with registration being required. With its impressive numbers, it also comes in at a heavier price.
Interested? Buy it now here.
These are a few of the models we offer, but it's not all! We have all the top brand in stock, so swing by a store or browse online until you find the perfect cordless power tool for you!
Want to see our other products on offer? See our magazine here.